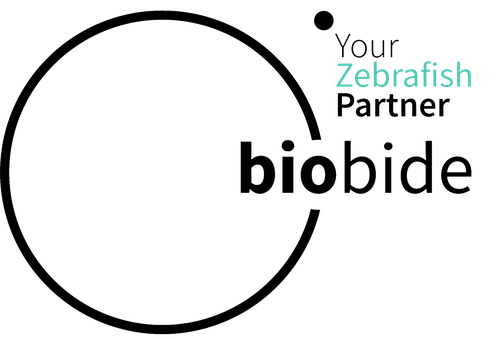 Biobide
Biobide Assays, supported by a well-consolidated Zebrafish model
---
Biobide is a leading worldwide Contract Research Organization specializing in the zebrafish alternative model with headquarters in Spain and a commercial office in Boston, USA. Since 2005 we have set up and validated a wide range of toxicity and efficacy assays using the Hight Content Screening platform and working under GLPs and the 3Rs principle. We also offer assays with alga and Daphnia animal models to complement our ecotoxicity assays.
Our main goal is to enhance productivity and minimize risks through our clients' Drug Discovery process, having broad expertise in offering Tailor-Made services. Our actual customers are ranked among the top 20 pharmaceutical companies as well as multinationals belonging to the chemical, cosmetics, or tobacco businesses.
Our expertise covers a wide range of toxicicy and efficacy assays but we also offer services in the area of target validation and disease model generation with all the tools available such as CRISPR/Cas.
Toxicity Assays: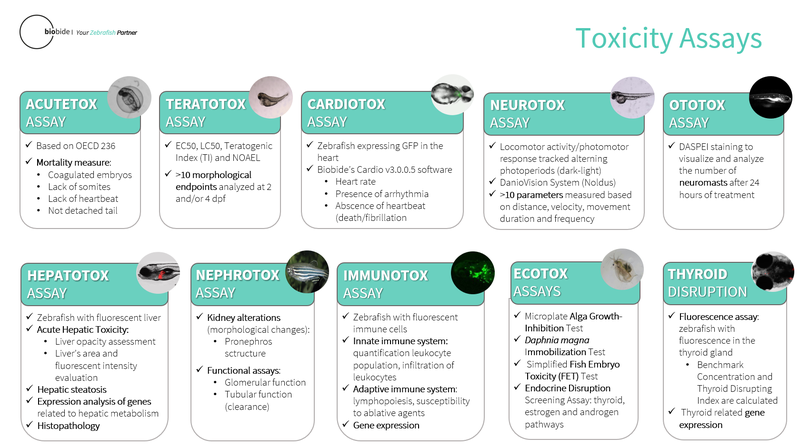 Acute Toxicity Assay
Acute Teratogenicity Assay
CardioTox Assay
NeuroTox Assay
OtoTox Assay
HepatoTox Assay
MuscleTox Assay
NephroTox Assay
ImmunotTox Assay
EcoTox Assay
Endocrine Disruption Assay
Efficacy Assays: