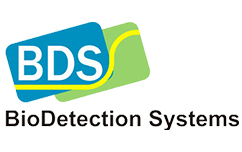 BioDetection Systems
BDS BioDetection Systems
---
BioDetection Systems b.v. (BDS) is a Dutch company providing bio-based screening technologies for safety, quality and bioactivity assessment. These services are available through our own laboratories, but may also be performed under license. In addition, our knowledge, assays and facilities are available to others by means of contract research or as a project partner.
Our company is highly experienced in the sensitive detection of key organic pollutants such as dioxin(-like) compounds, PCBs, PAHs and other persistent organic pollutants (POPs). Moreover, we are equipped to detect an extensive set of biological activities in various types of samples ranging from e.g. environmental to clinical samples and from pure compounds to extremely complex mixtures. Our assays provide meaningful information related to a.o. xenobiotic metabolism, endocrine disruption, genotoxicity, and acute toxicity.
Our mission is to develop and provide innovative bioassays and implement their use to the highest international standards as analytical tools for safety and quality assessment of food, environment, consumer products and chemicals.
Whilst we recognize that there will be an ongoing need to test some materials in animal models, we believe that our bioassays offer biologically relevant tools and we will promote replacement of animal tests with bioassays. We aim to achieve our goals by:
Developing innovative bioassays
Improving acceptance of bioassays
Launching bioassays on the market
Assessing environmental and human risks and benefits rapidly
Offering the best products and the best support service
Cultivating long-term partnerships with our customers